The pub is located just a few minutes away from Mountfitchet Castle and is a popular stop off for visitors to the site.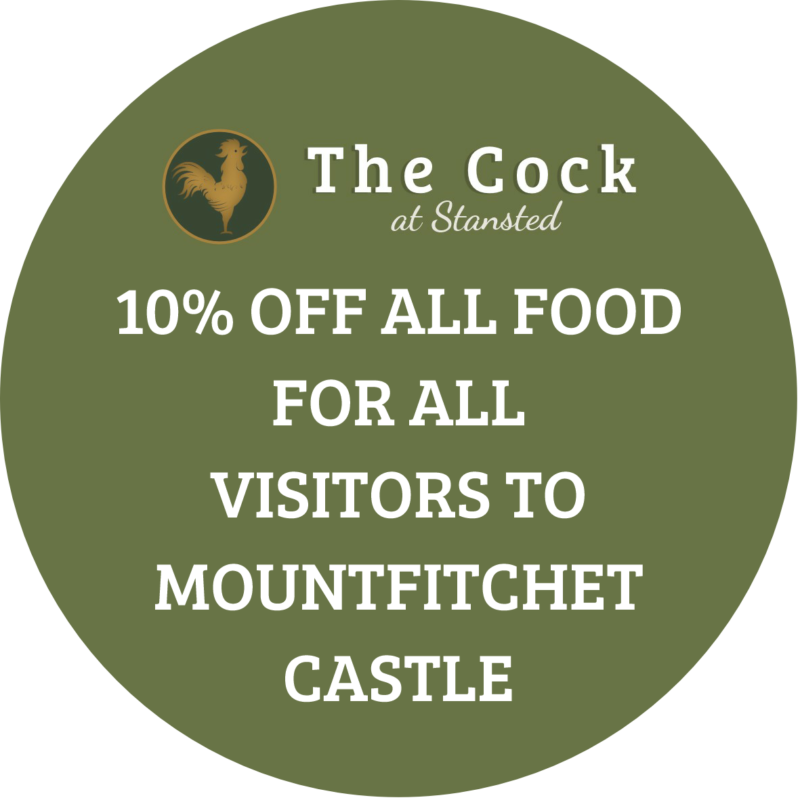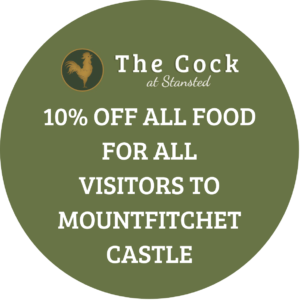 Mountfitchet Castle is situated on its original site which is steeped in history.
Formerly an Iron Age hill fort, this historic site was also a Roman signals fort and later a Saxon and Viking settlement before being attacked in 1066 by William the Conqueror who built a wooden Motte and Bailey castle here.
Mountfitchet Castle was also briefly used by the Royalist Army to King Charles in the English Civil War (17th C). The Royalist forces held out at the castle when they were laid Siege to by Cromwell.
The Cock Public House is situated close by and is a warm, family friendly pub and restaurant serving delicious food and beverages.